It's guest tree day at Binsted Oaks.
Let us introduce you to the Ash coppice stools, near Hundred House copse.
Here is their centuries-old story…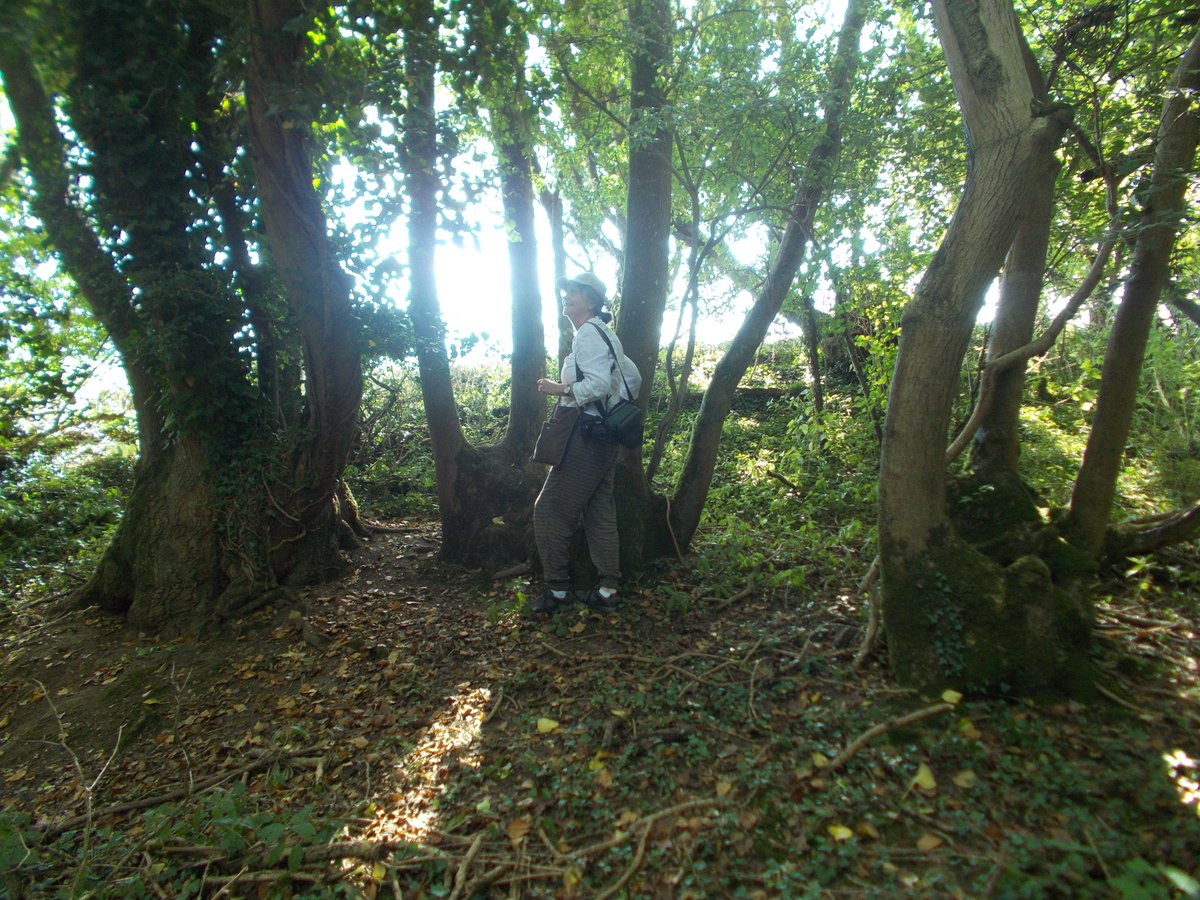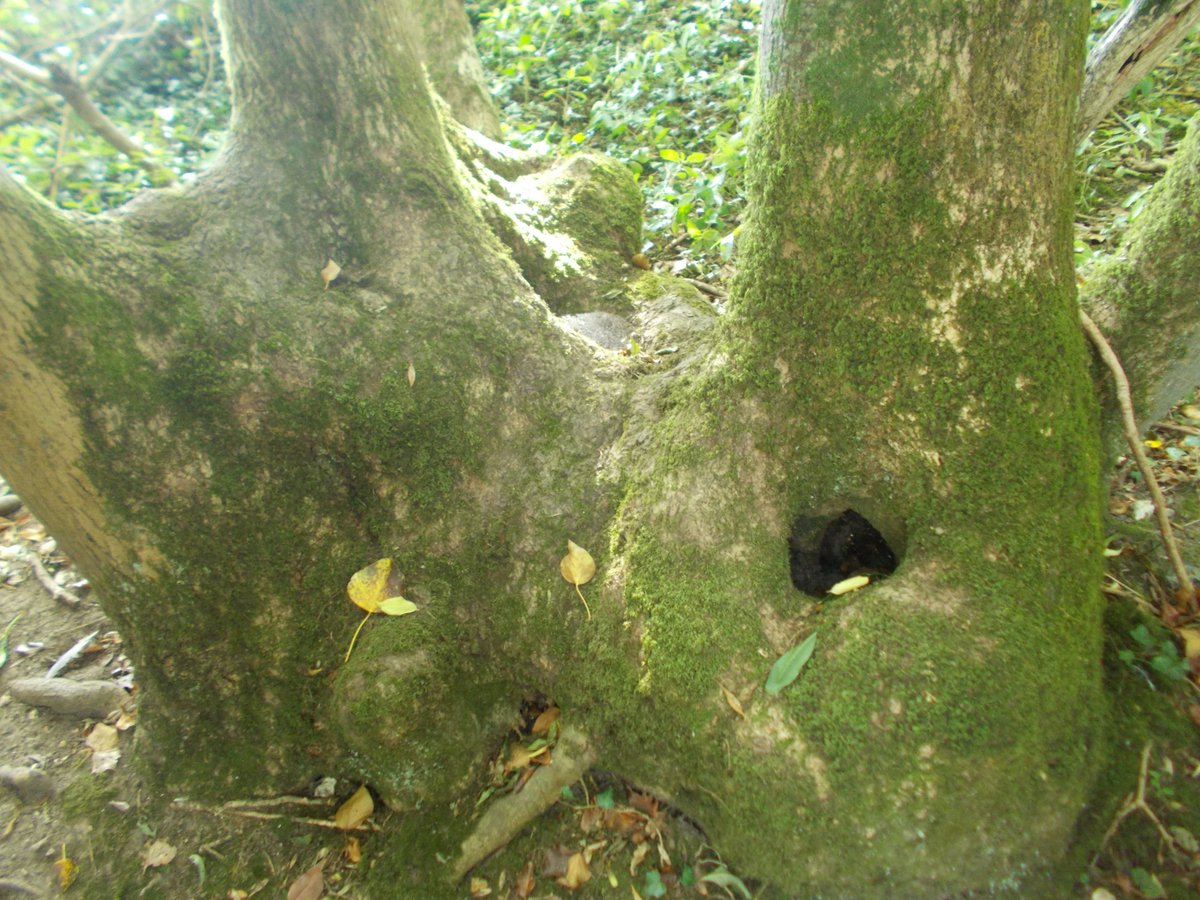 Hundred House copse is likely named for the meeting place of the 'Binsted Hundred', a medieval rural court.
You can see a mound on this LiDAR image (and in winter when the field is shorn)
It is above a steep sided valley (good for acoustics) – one of several clues the mound was a meeting place…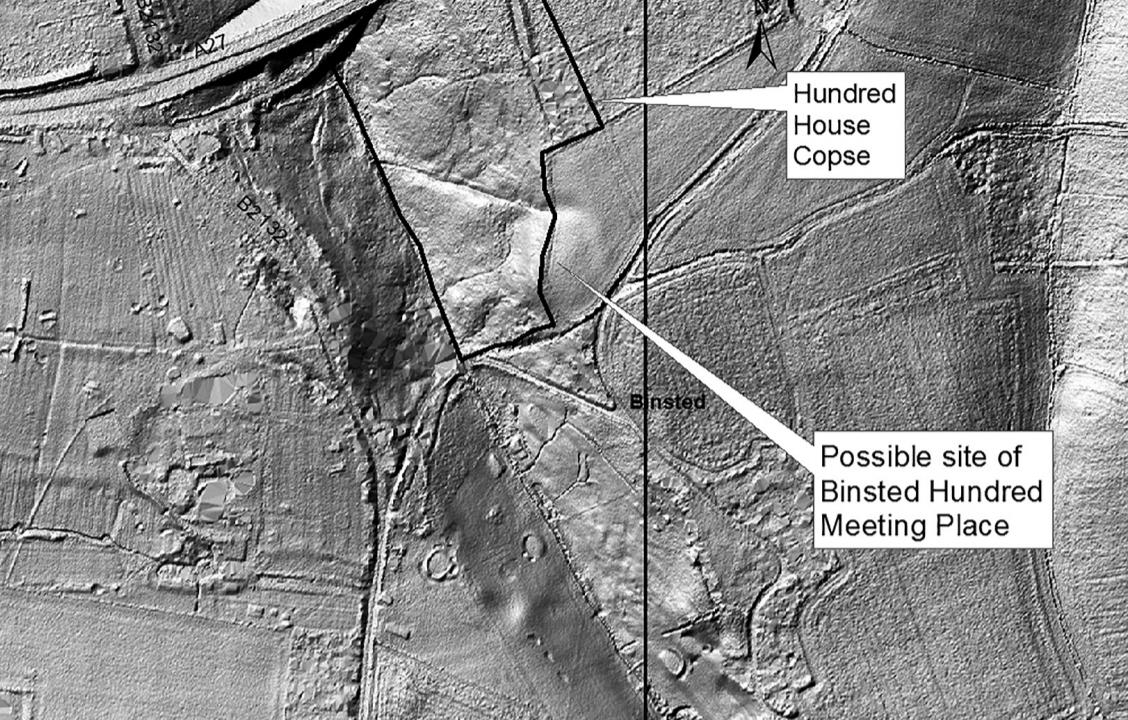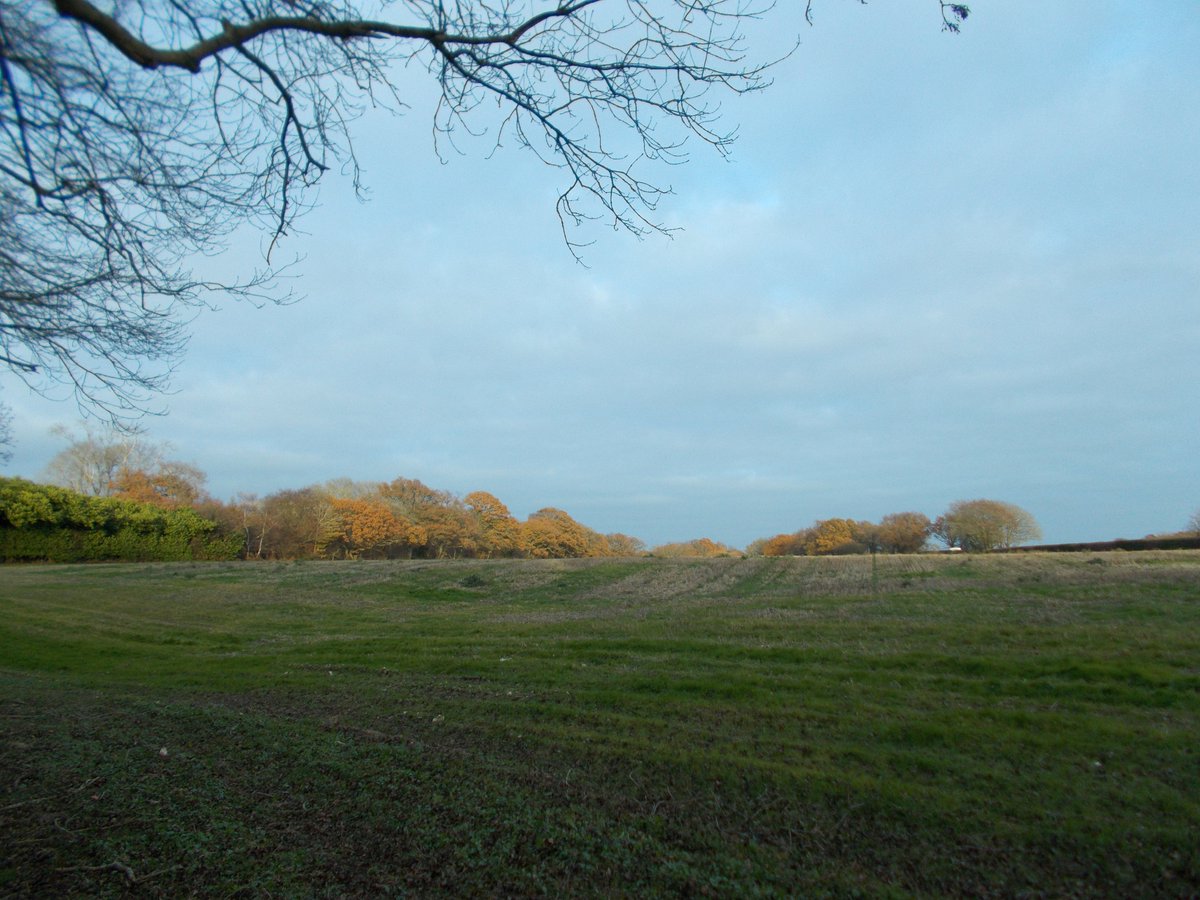 Several ancient tracks lead towards the domed hillock we call the 'Moot Mound' – another clue.
A hollow way leads from the west. Scotland Lane (a public footpath) is a medieval track that comes from Arundel and the east…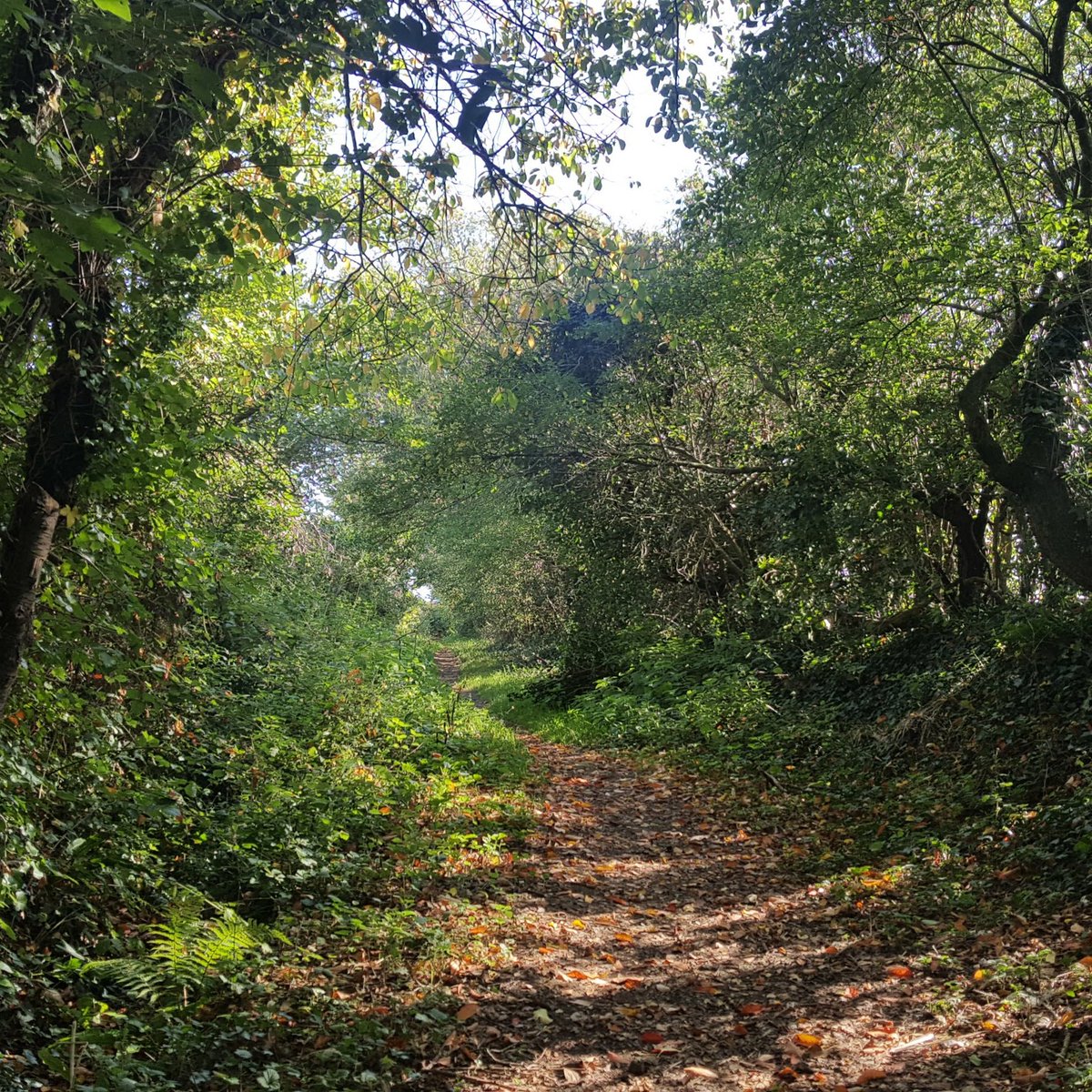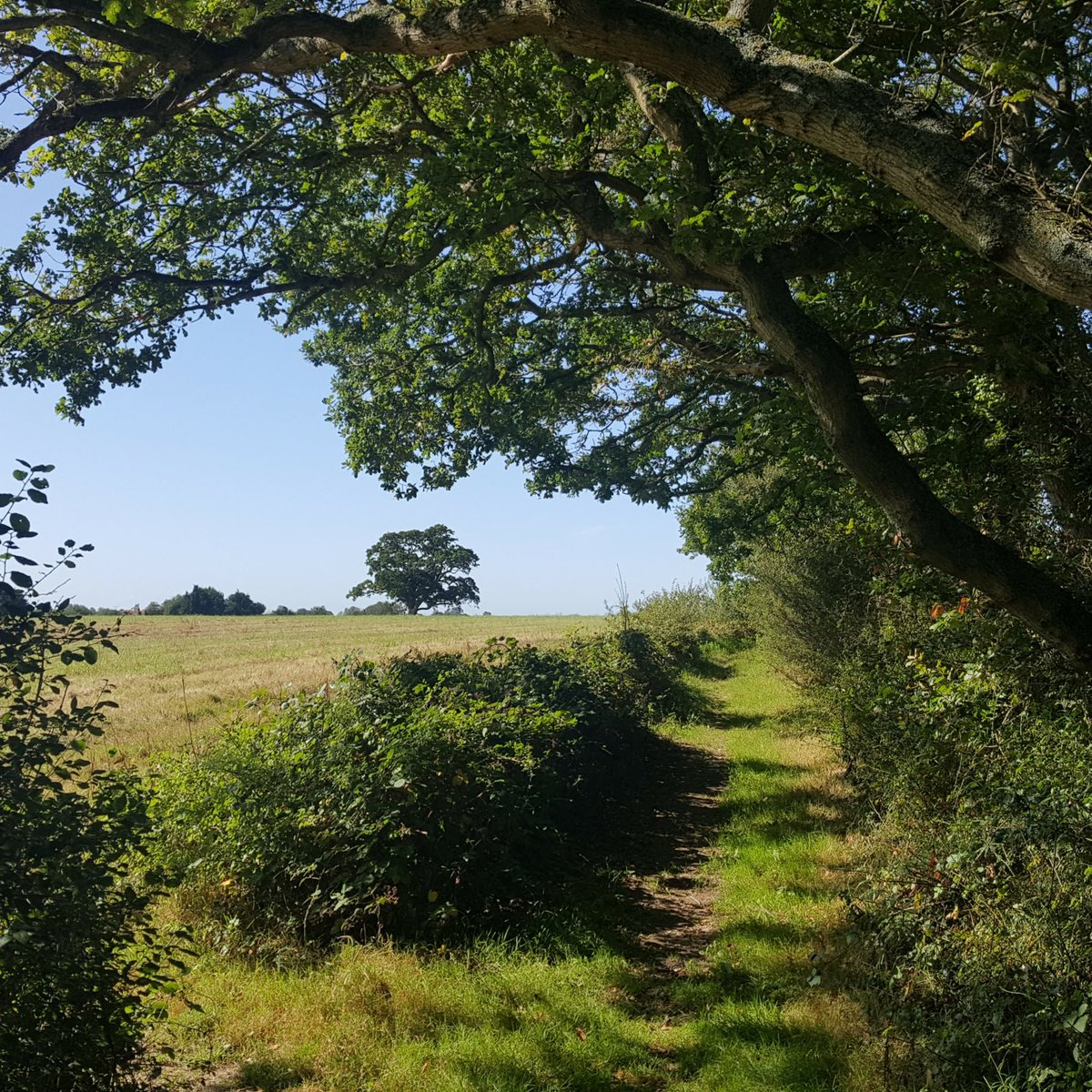 Meeting sites were often placed near ancient earthworks in the landscape – in the Moot Mound's case, the Iron Age bank and ditch called War Dyke, which runs north-south through Binsted, under the church, through Hundred House copse.
(That the Mound is near several parish boundaries is another clue it was a meeting place)…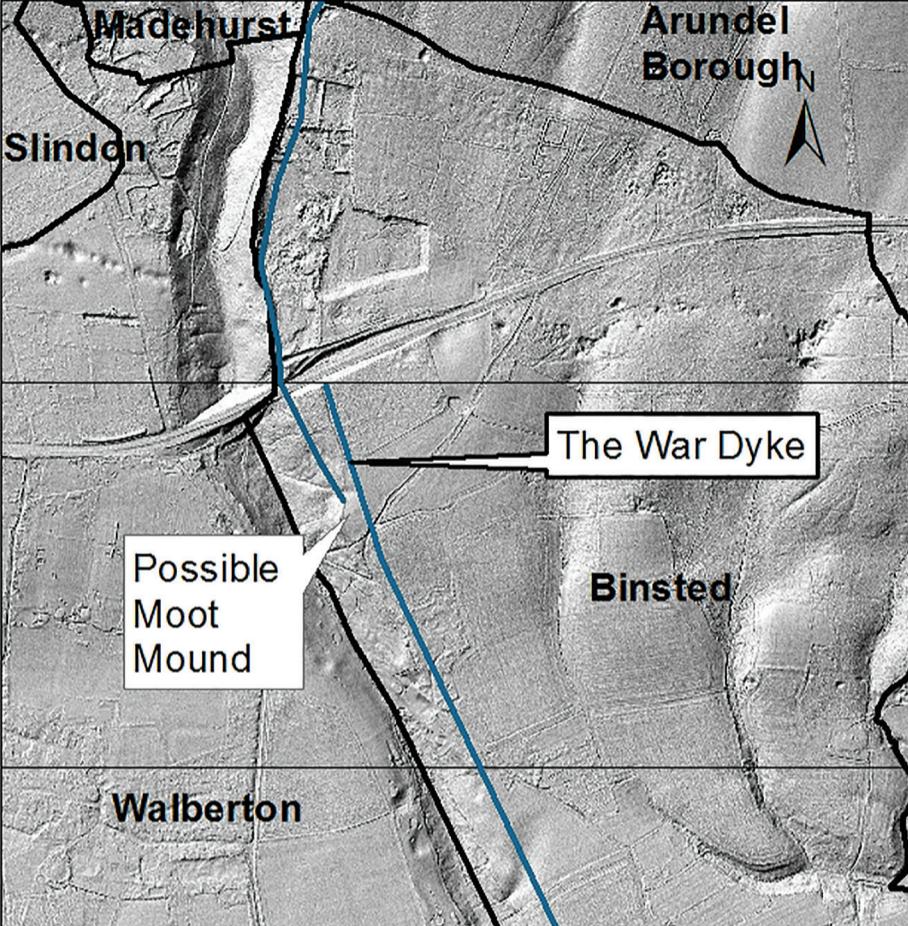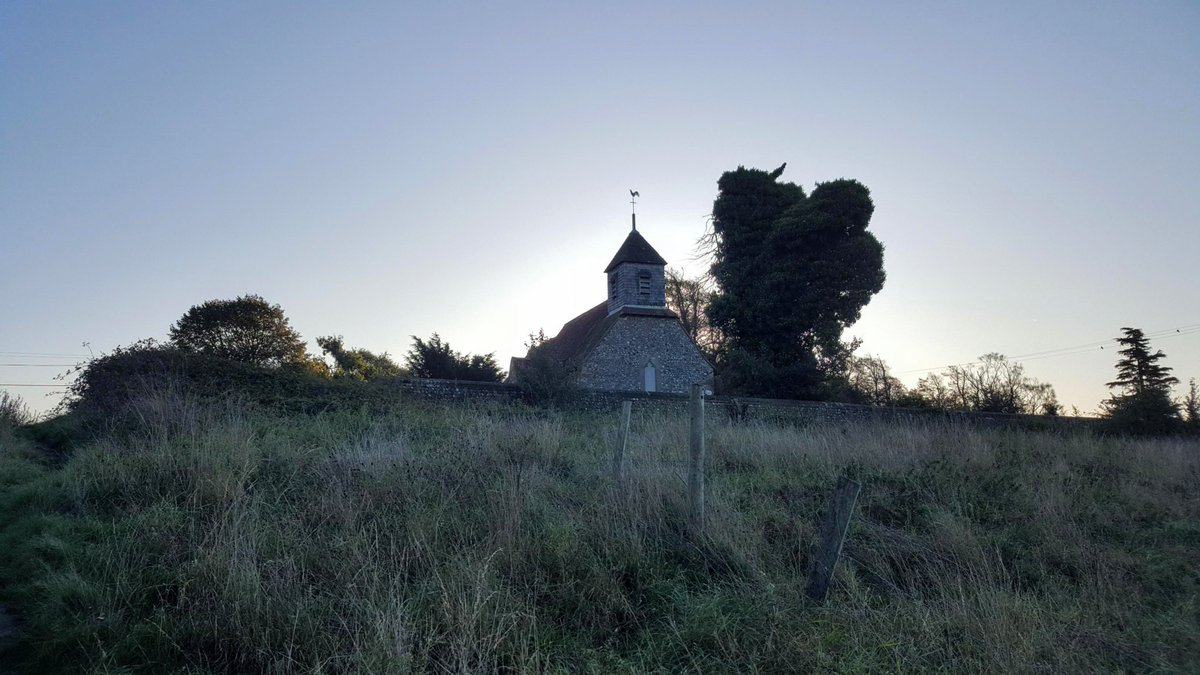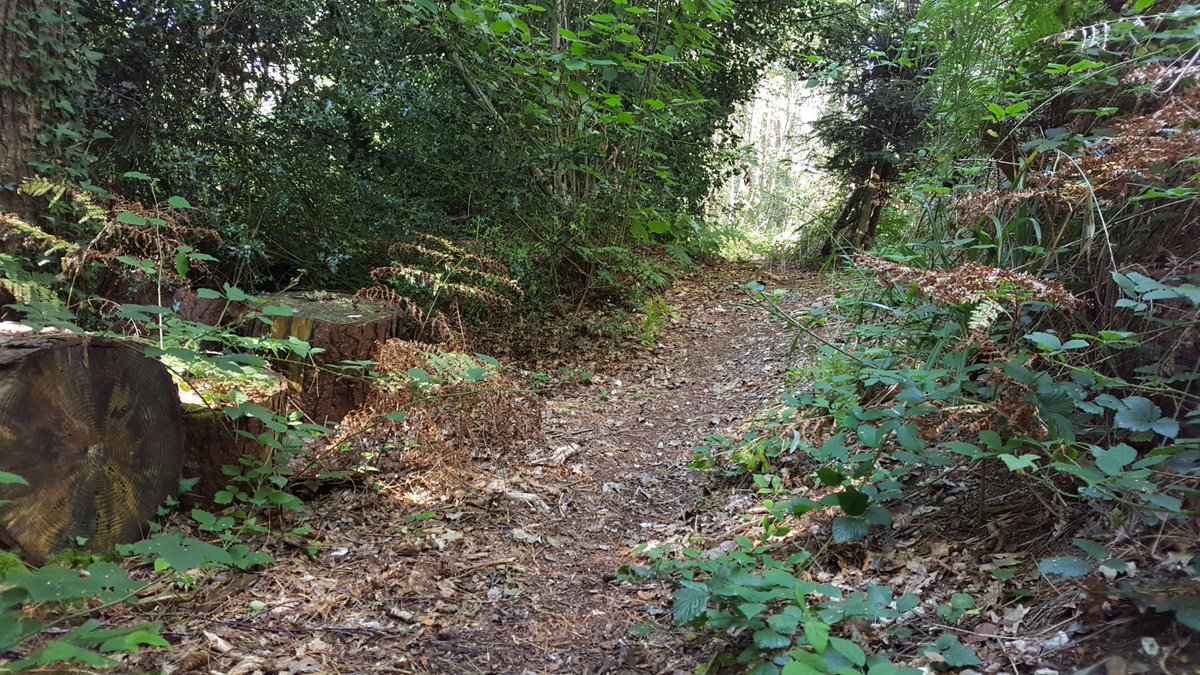 Such is the background to the setting of our Ash trees. The coppices edge the Moot Mound – peaceful now, but alive with activity going back a millennium.
Their diameter tells their age – they have been coppiced for centuries (some are 800-900 years old), to provide wood for fuel.
But fuel for what?…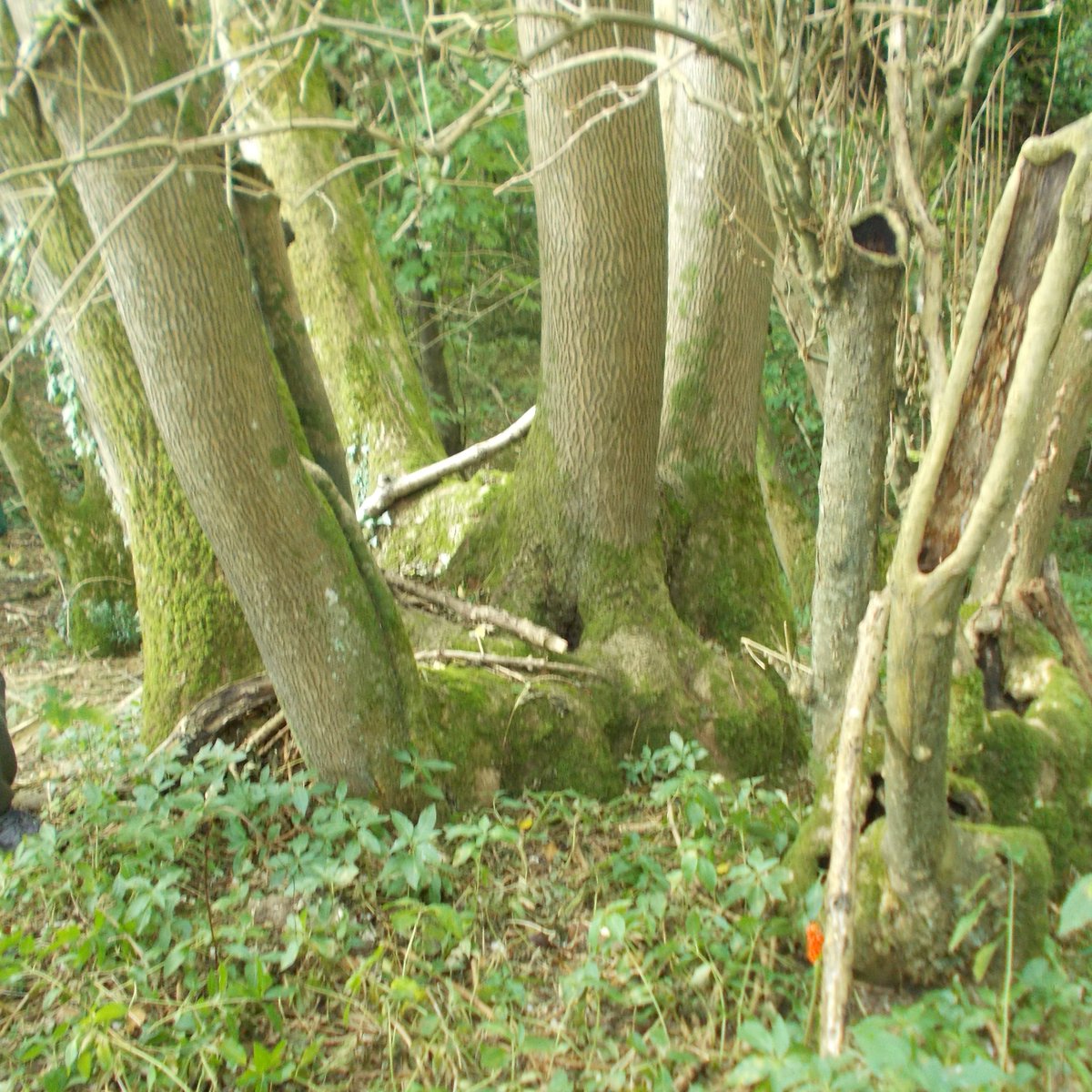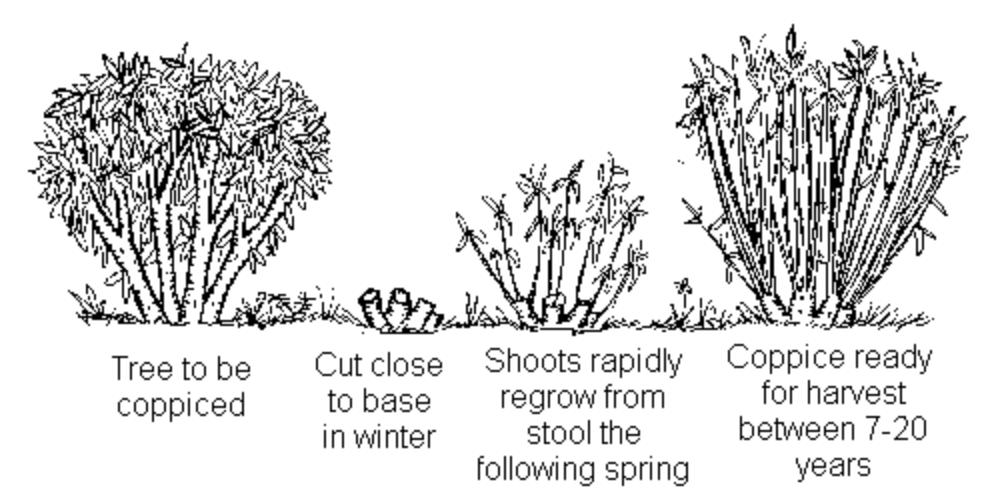 The answer lies further down the hill, at a place once known as All The World.
Here, in the 1960s, a medieval tile kiln was rediscovered. (Another was later excavated in an adjacent field)
The clay used came from nearby pits (old pits can be found in Binsted Woods). The fuel likely came from our Ash trees…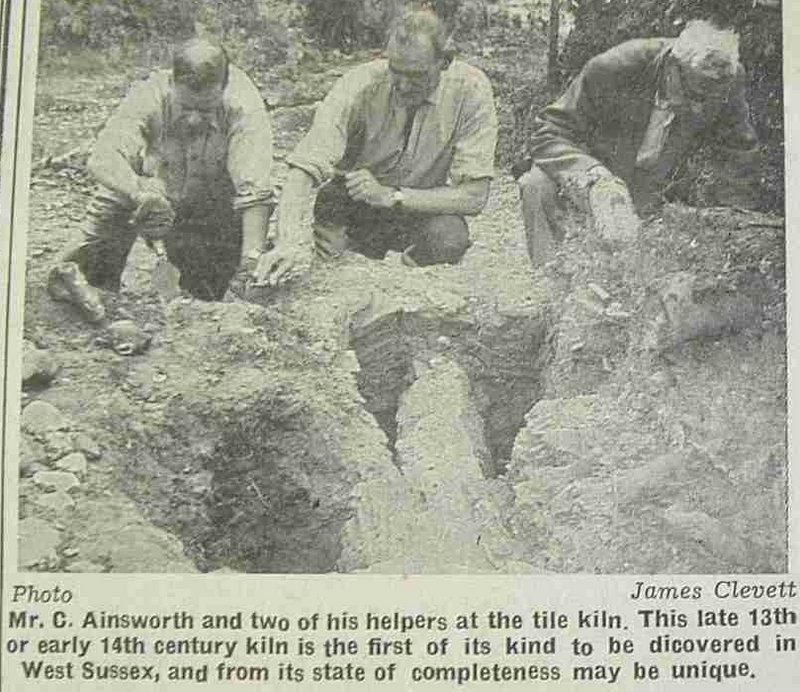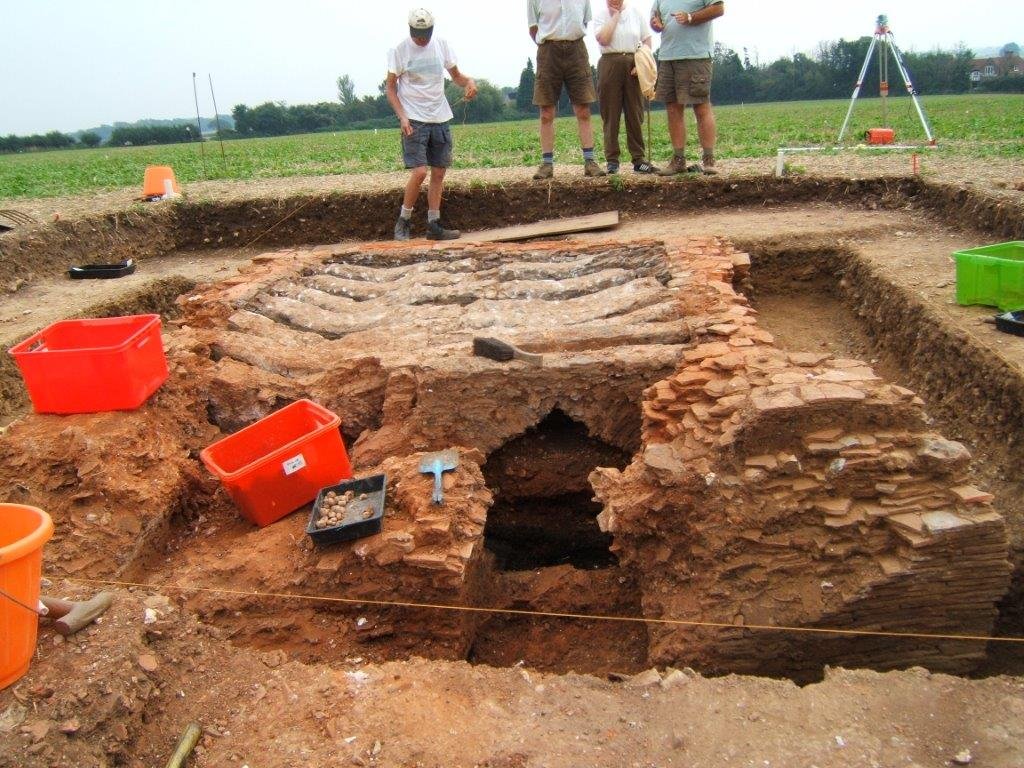 So these trees tell of industry in this deceptively peaceful village, and of a community connected to the communities around it.
And this isn't only a story of the past. Binsted's trees stand for a living community that continues.
1000s visit the Strawberry Fair each year. Binsted Arts Festival celebrates the area's cultural vitality. Annual gatherings like the Harvest Supper bring villagers together. Several businesses are based in Binsted. The church has been a community focus for 900 years.
So next time you see a coppiced tree, stop to consider its story.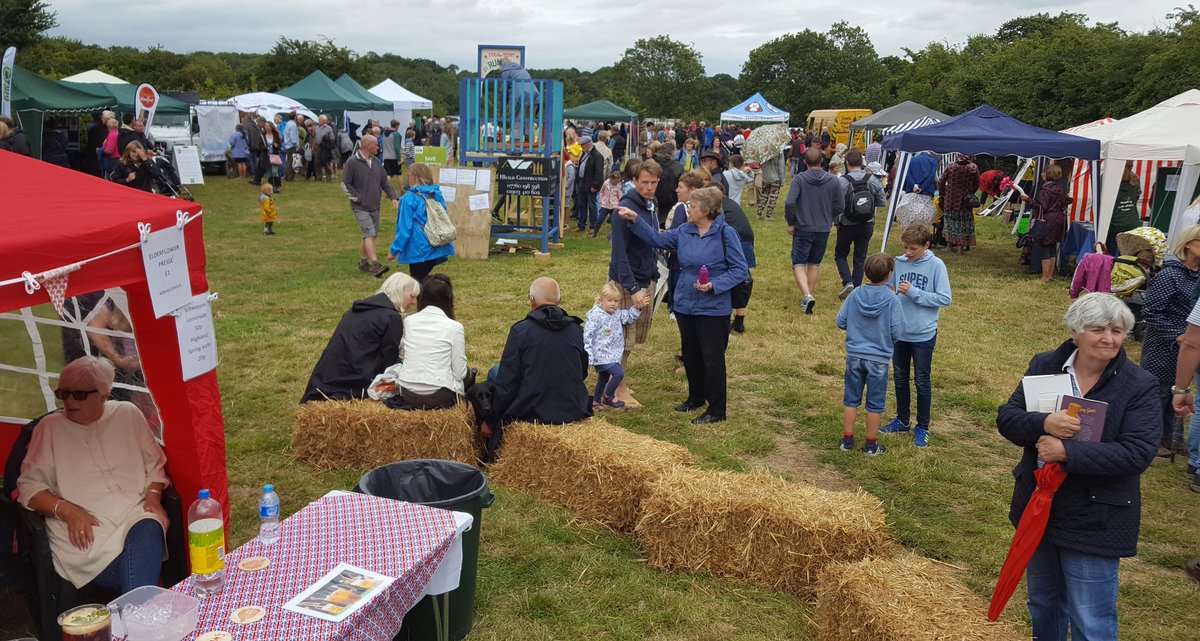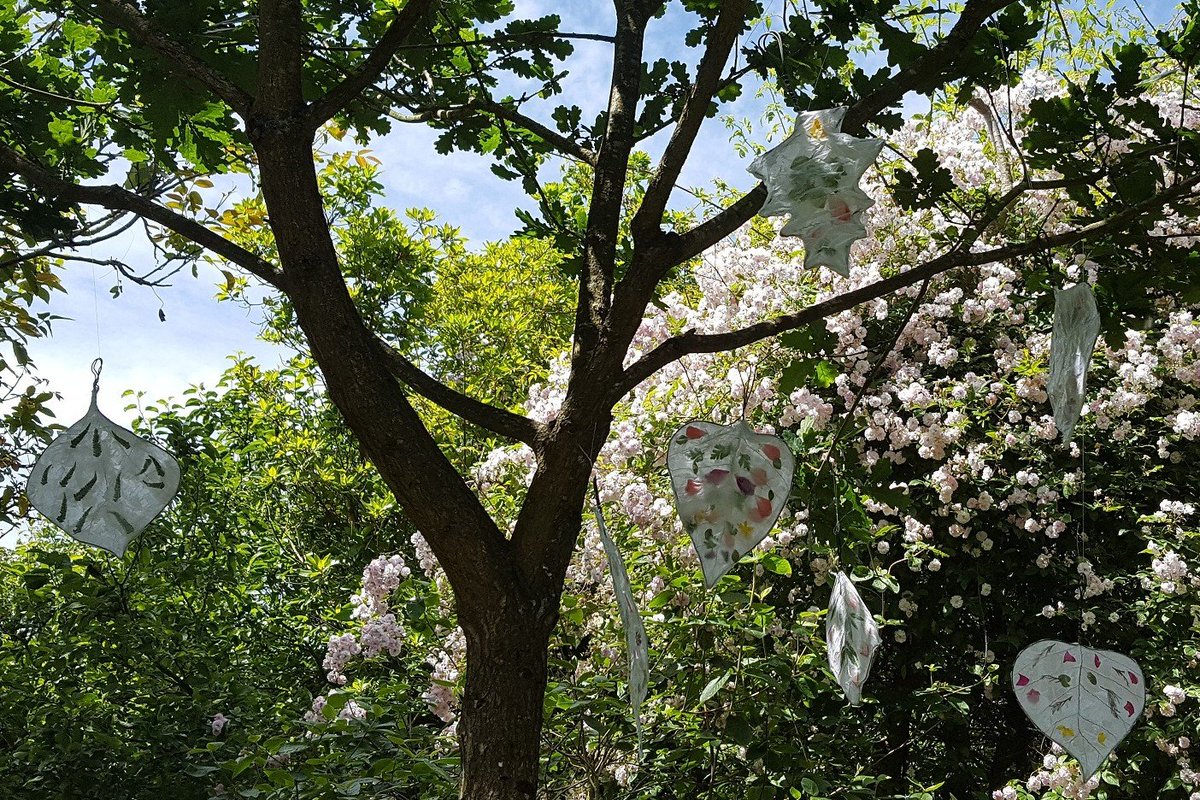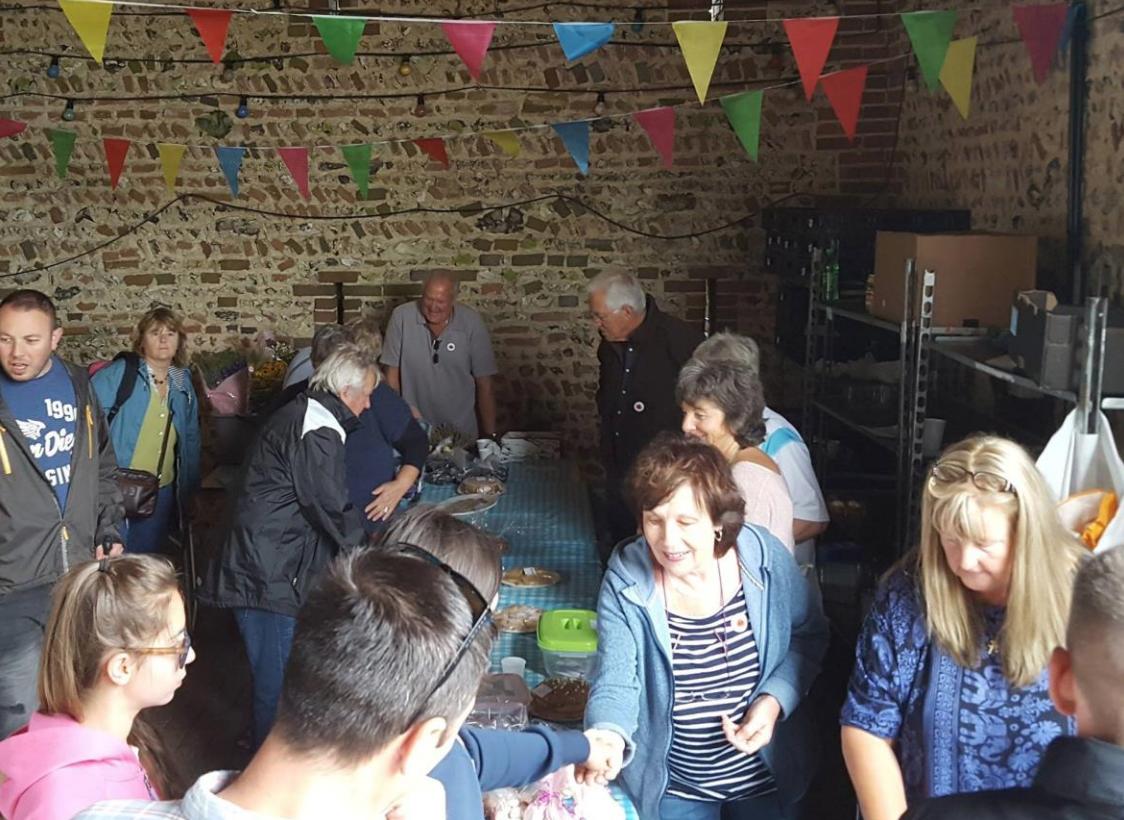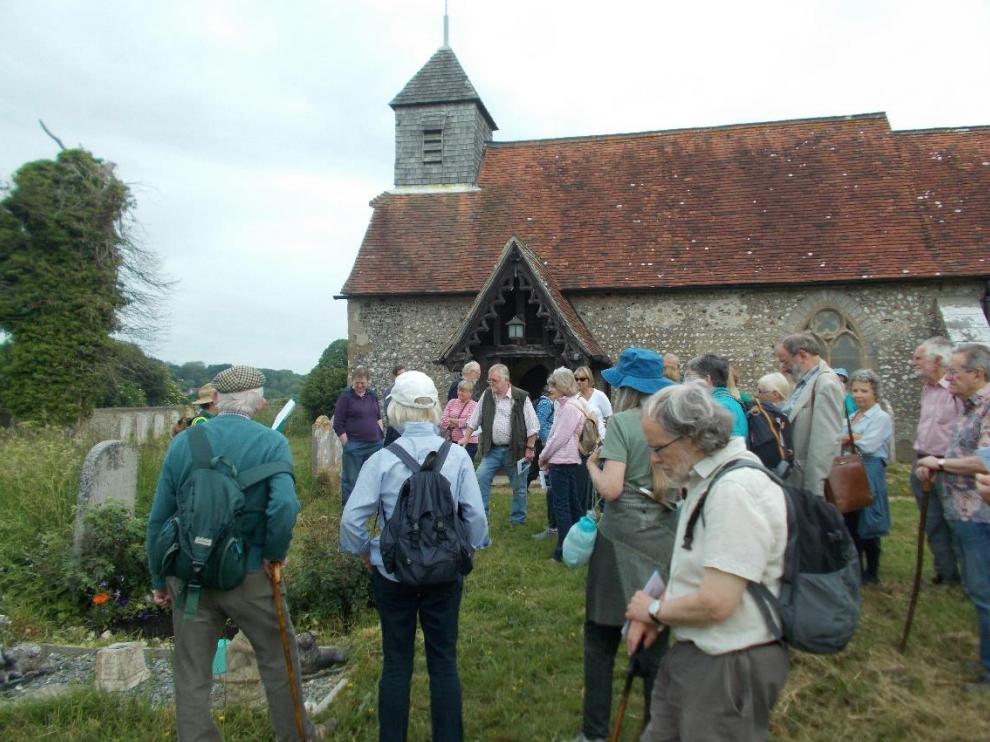 References and further reading:
More on the Binsted tile kilns, here and here
Binsted church history, here and here
Thanks, as ever, to Binsted sage, Dr Emma Tristam: "Ranger Bob Epsom measured the Ash for me and gave me a diameter of 2.7 metres. Then the Oliver Rackham book 'The Ash Tree' fell open at a page on how to tell the age of coppice stools…"